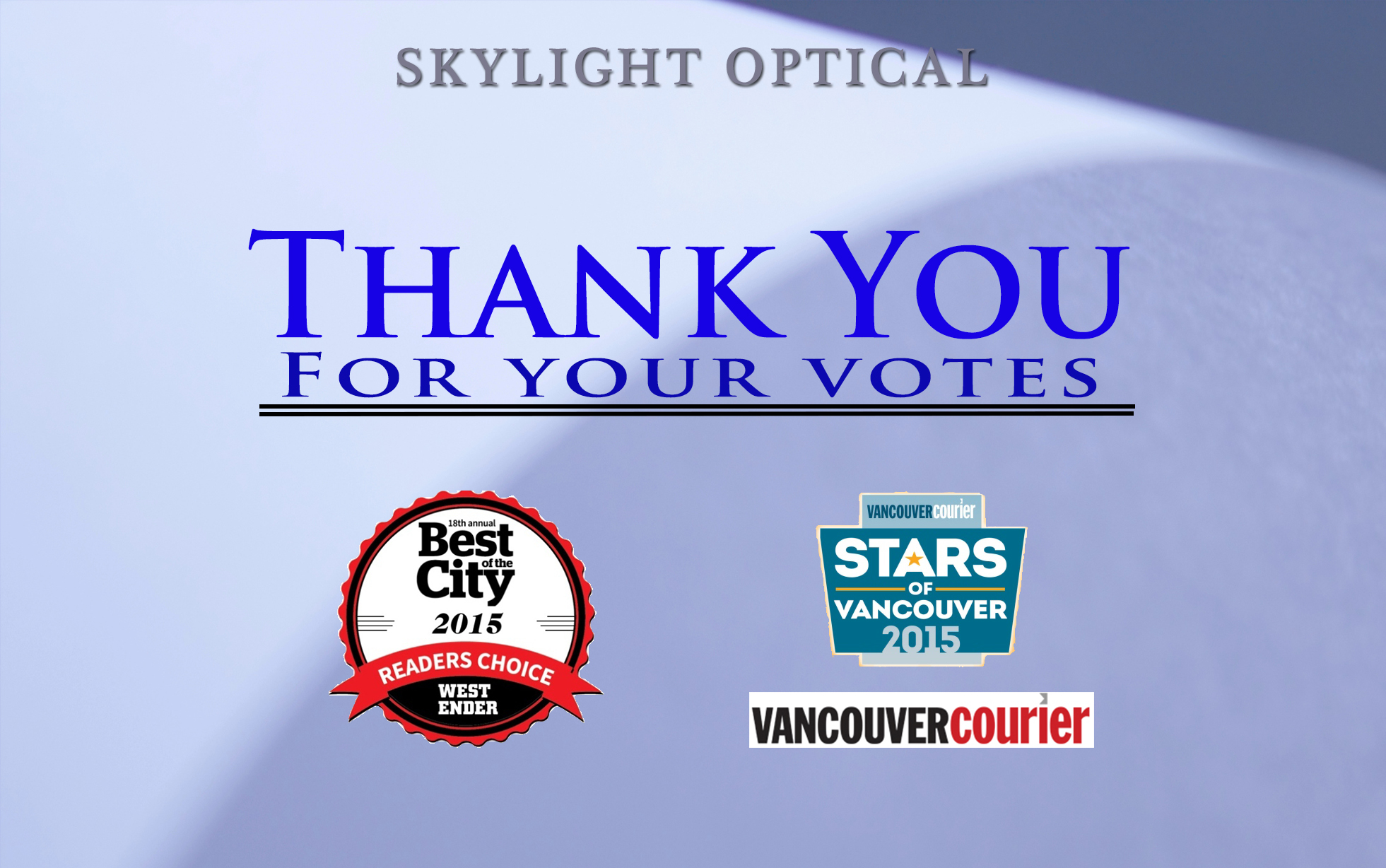 We would like to thank all of our customers: thanks for your nominations and votes.
With your help, illness Skylight Optical was named one of the finalist in the Eyewear Stores category of the Westender  Vancouver's BEST OF THE CITY 2015. We also took second place at Courier's Stars of Vancouver Readers' Choice Awards in the Eyewear Stores Category.
We would like to celebrate with you
So visit our stores, here Robson and Richmond, cialis to see what we have installed for you.
Just Remember! We are always happy to serve you with a smile and professionalism. We offer you great prices for great products.
For more details about the Westender  Vancouver's BEST OF THE CITY 2015 (WE Vancouver) and  Courier's Stars of Vancouver Readers' Choice Awards, please refer to the following links:
http://www.vancourier.com/news/stars-of-vancouver-2015-revealed-1.1776377
http://www.westender.com/news/best-of-the-city/best-of-the-city-2015-the-results-are-in-1.1776018 
-Azul-