The Most Iconic Sunglasses from Movies
Movies and films have shaped our idea of fashion for decades now. We have taken clues from movies, films, and TV shows; they have elevated leather jackets, the next hairstyle, and even eyewear. They even created fashion icons. For example, when Tom Cruise wore a pair of Ray-Ban Aviators on Top Gun, this made aviator sunglasses' sales to increase by 40%. Decades have passed since Top Gun first showed on the movie theaters; and aviator sunglasses still are associated with style and elegance and pilots.
Below our editors and stylists rounded up the best sunglasses from the movies. These are the 5 most iconic sunglasses and eyeglasses from the movies and you can buy them at any of our Optical Stores.
5. Tom Ford Snowdon Sunglasses
Images from Bond Style. These sunglasses were launched into popularity by Daniel Craig who wore them in the James Bond Spectral. Visit our Robson Skylight Optical to try the sunglasses. They come in different colors, make sure the color complements your skin tone, so ask our sales for their expert advice.
4. Tom Ford Marko TF144 Sunglasses
Another style that came into popularity because of James Bond. The Tom Ford Marko Sunglasses are a mark of elegance and perfect for people with small facial frames. These sunglasses were first worn by Daniel Craig in James Bond Skyfall.
3. Persol's Steve Mc­Queen Sunglasses  (PO0714SM)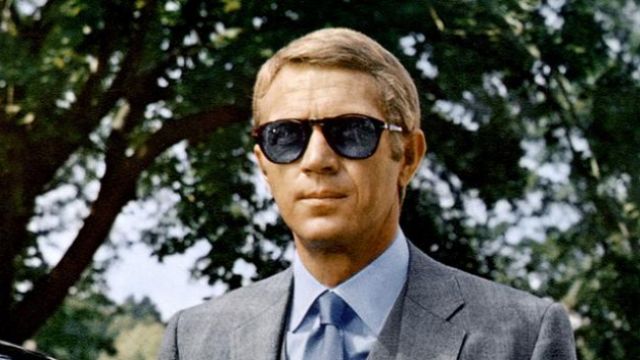 Even by today's standards, this Persol's are one of the most stylish sunglasses in the market. We can see a range of celebrities rocking these sunglasses. Our favorite has to be Ryan Gosling. He appears in several pictures with a large selection of colors in this style of sunglasses.
These per­sol sunglasses were worn by Thomas Crown (Steve Mc­Queen) as seen in The Thomas Crown Af­fair; thus it is usually called as Persol's Steve Mc­Queen. The Persol's Steve Mc­Queen might not be suited for everyone so ask for a professional opinion before you get them.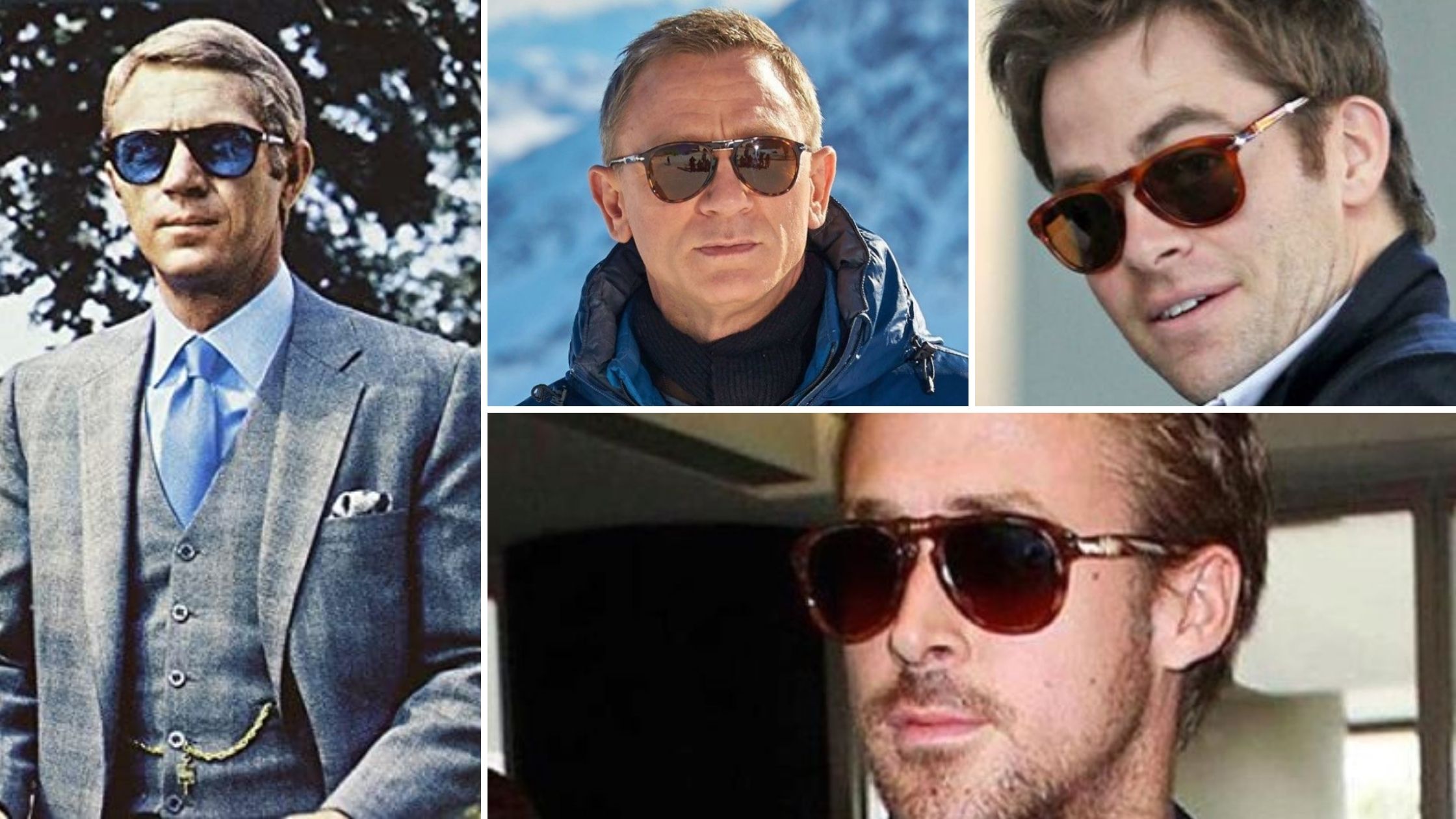 The Persol's Steven McQueen comes in different color options as well as different lens options. Each color and lens combinations complement the user in a different manner
2. Ray-Ban Wayfarer Sunglasses
James Dean (Jim Stark) in Rebel Without a Cause, Tom Cruise (Joel) in Risky Business, Leonardo DiCaprio (Jordan Belfort) in The Wolf of Wall Street, John Belushi and Dan Aykroyd (Jake and Elwood) in The Blues Brothers, Emma Stone (Olive P) in Easy A and Ben Schnetzer (Dan) in The Journey Is The Destination wore Ray-Ban Wayfarers.  This is the most popular pair of sunglasses on the market.
The now-iconic Ray-Ban Wayfarer comes in different variations, making it one of the most versatile sunglasses in the market. Each variation was specially designed to elevate different face shapes: the Original Wayfarer Classic, New Wayfarer Classic, Wayfarer Clear Evolve, New Wayfarer, Wayfarer II Classic, Wayfarer Folding Classic, and the newest Blaze Wayfarer.
Want to see what is the difference between all the variations? Want to know which is the perfect model for YOU? Visit our optical stores in Vancouver and Lower Mainland: Skylight Optical Robson and Skylight Optical Richmond.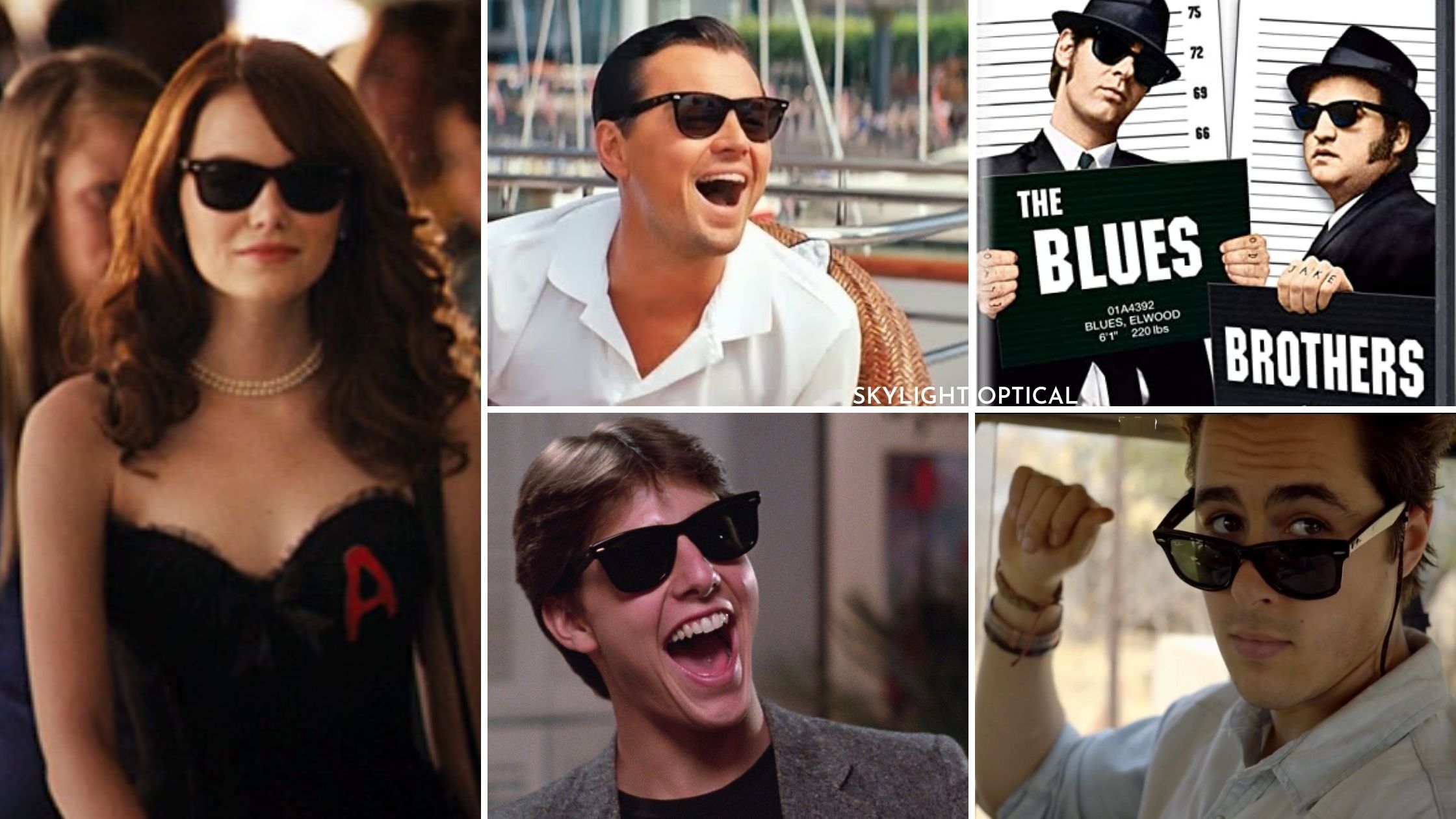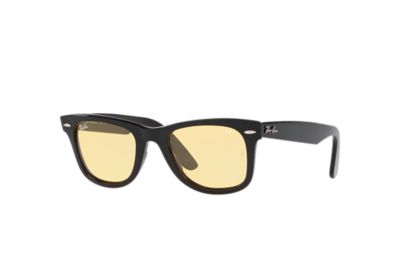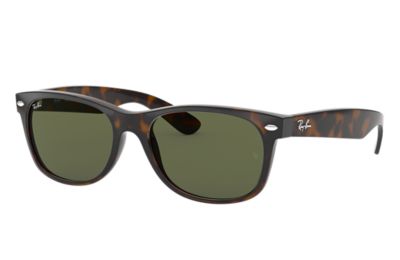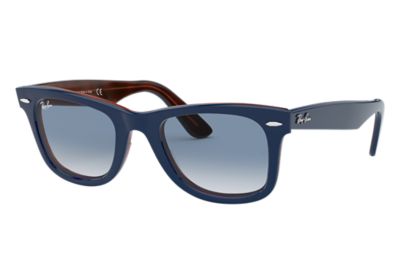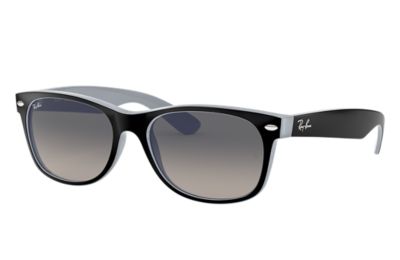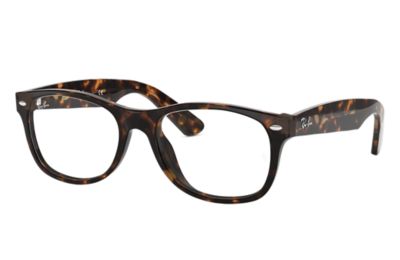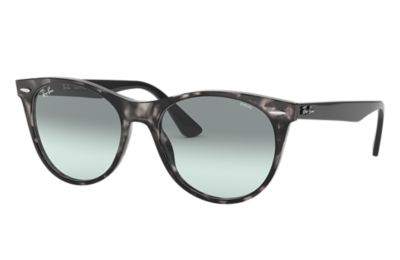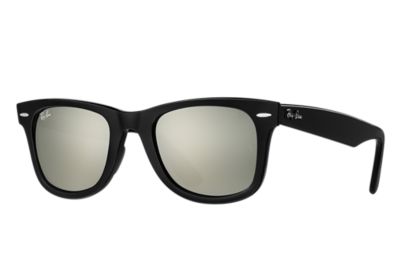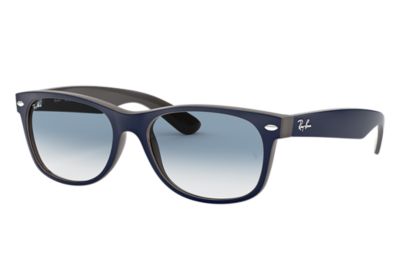 1. Ray-Ban Aviator Sunglasses
Originally designed for U.S. Aviators in 1937, Ray-Ban Aviator sunglasses offer iconic styling with exceptional quality, performance, and comfort. It rose to its popularity from Top Gun with Tom Cruise. Today it is a staple sunglasses and the model that many other sunglasses uses re-design. There is right now a large amalgamation of Ray-Ban Aviators.  Discover all types and colors available for women and men. Even customize your own Aviator sunglasses; if you prefer to pick your own style. More details visit us on our Optical Stores in Lower Mainland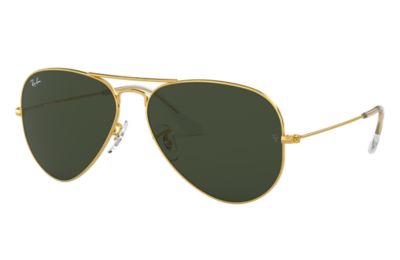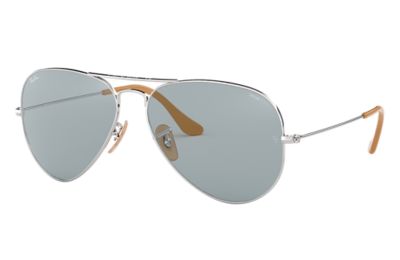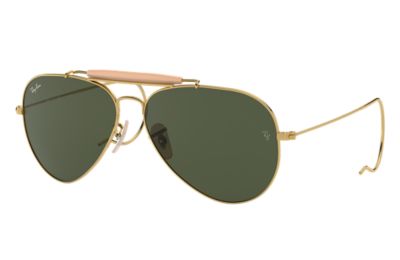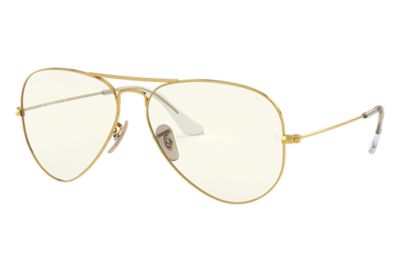 Bonus Editor's Pick
Persol 2157 and 2420 Sunglasses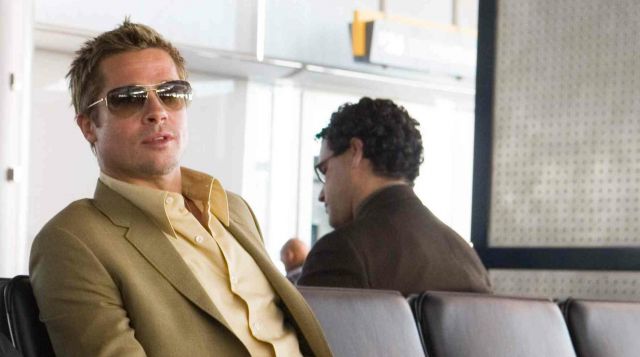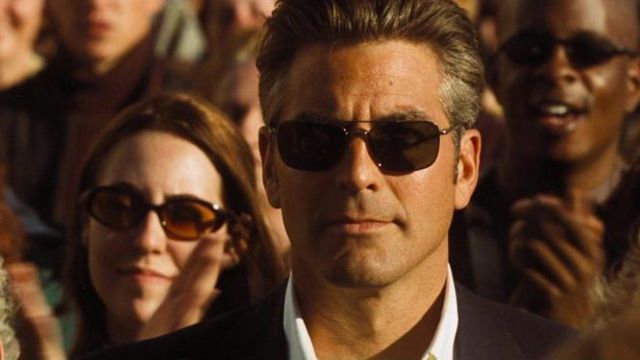 George Clooney (Danny Ocean) in Ocean's 11 and Ocean's 13 rock these sunglasses. These sunglasses are created for people with large frames. It also suits people with much more square frames.