1-DAY ACUVUE® MOIST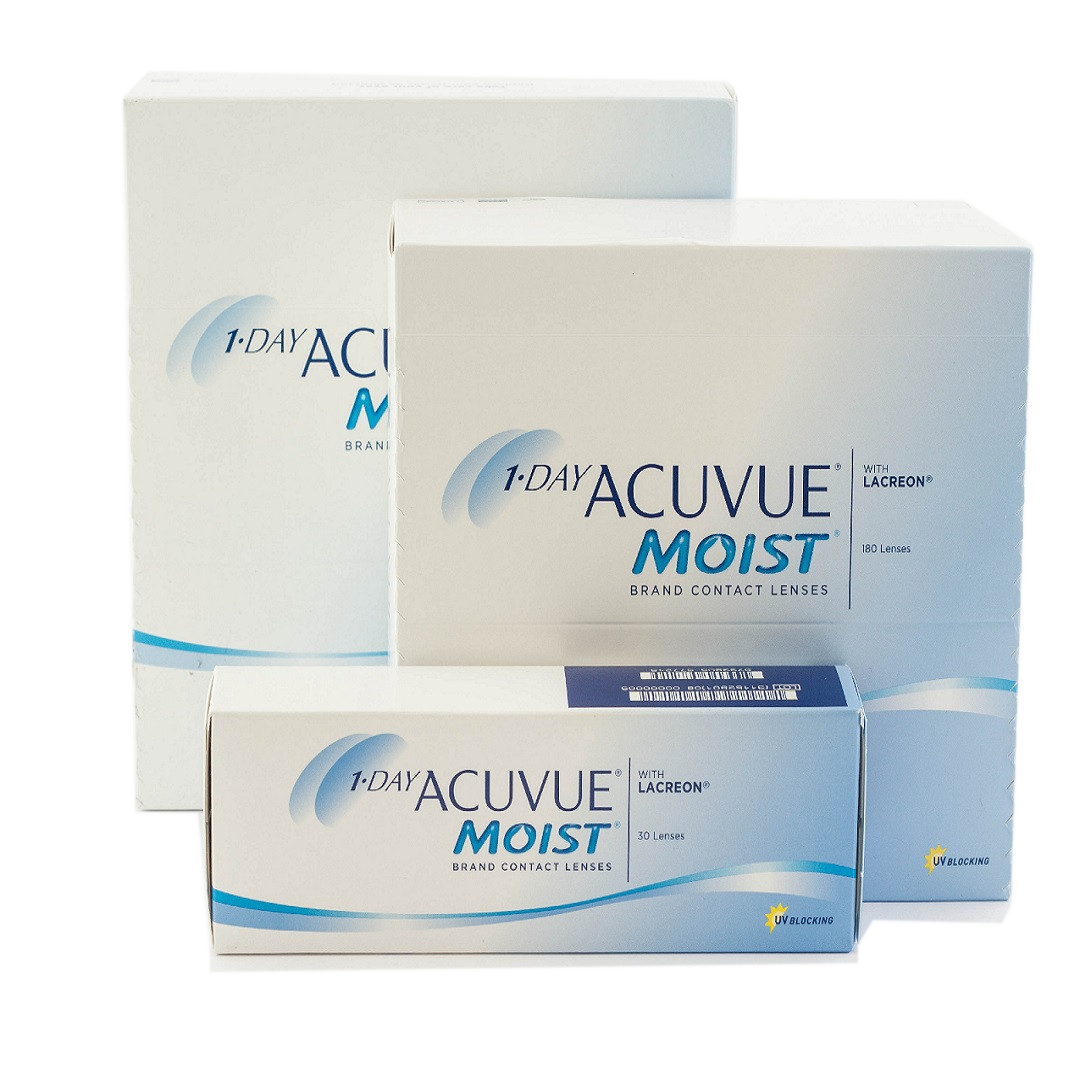 1 Day Acuvue Moist by Jonson and Johnson is a daily disposable contact lens that keeps moisture in and irritation out. They are really comfortable and one of the most popular choices in contact lenses. They are available with correction for near and farsighted prescriptions; they even are available with correction for astigmatism (special orders). They offer variable package sizes from 30 or 90 lenses per box.
Specific Benefits of Acuvue 1-Day Moist
They provide protection against UV Rays.
Highly disposable. One day use only

Acuvue Moist comes with LACREON® Technology, This provides a long-lasting cushion of moisture for exceptional comfort. They have ingredients similar to that found in natural tears.
Special Offers
This coming week, we have our annual contact lenses sale. We are offering your annual supply of Acuvue 1-Day Moist for $280 (price after rebate program is applied). This offer has limited quantities. Quick! Get your Contact Lenses Today!
Offer available only in stores. Visit our Richmond Optical Store or Robson Location